Tummy Shaper
Block hunger with Garcinia Cambogia and burn fat with L-carnitine!
100 % Money back Guarantee
Delivered in 3-5 working days
Stops hunger and cravings and burns fat 5 times faster.
Fat Burner drink burns 16% more fat while Flat Tummy Caps with Garcinia Cambogia regulate appetite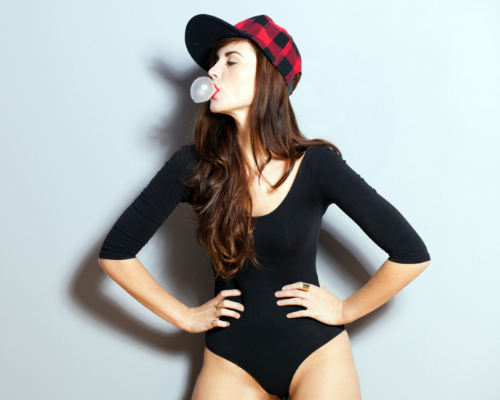 Accelerates fat and calorie burning thanks to its thermogenic effect
Targets fats where it matters most
Accelerates metabolism and elevates your energy levels
Even short workouts will bring the results you deserve
Reduces cravings and hunger
HOW DOES IT WORK
Do you fall prey to chocolate every time you decide to lose some weight? Or is it cake? Crisps, that amazing burger, perhaps? Every time it's the same story - we embark on a diet, determined and hopeful, until something pushes our buttons. Worry not, Flat Tummy Caps with Garcinia Cambogia are here!
Its main ingredient is hydroxycitric acid (HCA). This special substance contributes to body weight regulation and reduces hunger. It inhibits lipogenesis, which means that it prevents fat cells to be stored in areas such as thighs, buttocks, stomach and arms. It has beneficial effects on digestion - it boosts metabolism.
Additionally, it has anti-depressive effects: Garcinia Camboga raises serotonin ("the happy hormone") levels, which affect mood. High levels of serotonin reduces overeating that can be the result of bad mood, emotional troubles and depression.
Speed up fat burning.
Thanks to its innovative formula with l-carnitine, it slightly raises your internal temperature and increases fat burning. It makes your body use fats as its first source of fuel. If you have one Fat Burner drink about half an hour before a workout (or any physical activity), you will burn as much fat in 20 minutes as you normally would in 100. You'll burn 16% more fat and get results 5 times faster.
It also contains enzyme papain from papaya that helps break down protein and boosts digestion and metabolism.
Ingredients:
| Active ingredients | In 2 capsules | %NRV* |
| --- | --- | --- |
| Garcinia extract | 820 mg | ** |
| Hydroxycitric acid | 492 mg | |
| Vitamin C | 72mg | 90 |
| Chromium | 80 μg | 200 |
| *NRV = nutrient reference values | | |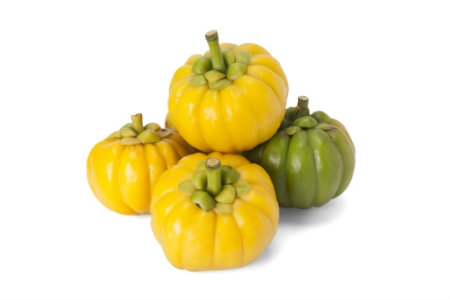 Ingredients:
| Active ingredients | % per 1 sachet | %NRV* |
| --- | --- | --- |
| Guarana extract | 500 mg | ** |
| Carnipure™ | 500 mg | ** |
| Green tea extract | 200 mg | ** |
| Mate leaf extract | 200 mg | ** |
| B-complex | 50 mg | ** |
| Niacin | 16 mg | 100 |
| Pantothenic acid | 6 mg | 100 |
| Vitamin B2 | 1.4 mg | 100 |
| Vitamin B6 | 1,4 mg | 100 |
| Vitamin B1 | 1.1 mg | 100 |
| Folic acid | 200 μg | 100 |
| Biotin | 50 μg | 100 |
| Vitamin B12 | 2.5 μg | 100 |
| *NRV = nutrient reference values | | |