Slimming Gel
Anti-cellulite cream that helps smooth the booty and legs. For supple and toned skin.
Get ready for bikini season!
100% Money-back Guarantee on Satisfaction
Handled, shipped and delivered within 3-5 working days
Customer service: info@tummytox.co.uk
Free shipping for orders over £60
GET A FREE 44-PAGE SLIMMING GUIDE WITH YOUR PURCHASE!
To guarantee you real results and offer you complete support, we've included a very useful eBook with slimming recipes, diet plans and plenty of weight loss tips and tricks. Weight loss doesn't get any easier than this! Get your confidence back and get ready for bikini season!
Slimming Gel helps burn fat, helps smooth the skin and reduces cellulite.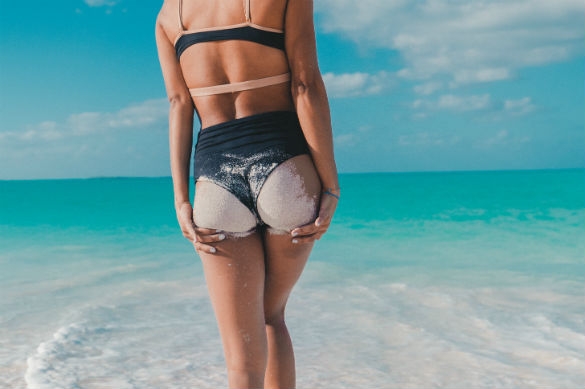 8 active ingredients for burning fat
Garcinia Cambogia extract helps block fat formation
For smooth and supple skin on the stomach, hips, arms and thighs.
Helps reduce cellulite and improve skin tone
Helps regenerate the deeper layers of skin by detoxifying them
Stimulates collagen formation
Helps reduce fat cells
Smells nice and absorbs fast!
COFFEE HELPS YOU BURN FAT FASTER
Studies have shown that coffee-enriched creams help you lose inches from your thighs faster!
HOW DOES IT WORK?
Outstanding Garcinia Cambogia effect
Slimming Gel could be your secret weapon against stubborn fats and cellulite! This fast-absorbing anti-cellulite gel, which contains Garcinia Cambogia, is especially effective if your goal is to get rid of unwanted fat in problem areas.
Garcinia Cambogia helps battles fat cells, whilst the other active ingredients help beautify the skin with their strong antioxidant and anti-inflammatory action.
Cellulite formation is a complex process that happens in stages: damage of the deeper layers of skin tissue and veins, swelling of fat cells, accumulation of waste fluid and toxins in the inter-cellular space that slowly move towards the surface and the thinning of the top layer of the skin. Slimming Gel is an anti-cellulite gel that helps fight cellulite at all stages.
Slimming Gel