Flat Tummy Caps
A faster way to a slimmer figure - by reducing appetite and fighting stubborn stomach fat!
A powerful aid on your weight-loss journey!
FREE GIFT

The ultimate electronic handbook for weight loss without restrictions and guaranteed results.
100% Money-back Guarantee on Satisfaction
Handled, shipped and delivered within 3-5 working days
Free shipping for orders over £60
30-Day Money-Back Guarantee
If for any reason you are not completely satisfied, simply return the empty package and get a full refund. More
Buy
Try
Return
Money back
Less food cravings!
These weight-loss capsules help suppress excessive food cravings and help you lose belly fat.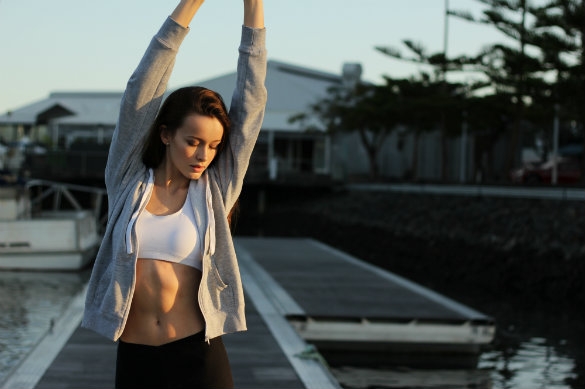 Helps reduce the sensation of hunger and food cravings
Help boost metabolism
Helps burn more fat
Help control body weight
Keeps sugar and fat levels in the blood normal
Contain up to 60% HCA for the best weight loss results
HOW DO THEY WORK?
With the help of Garcinia Cambogia you'll eat less, feel better and sleep great!
Do you fall prey to chocolate every time you decide to lose some weight? Or is it cake? Crisps, perhaps? Every time it's the same story - we embark on a diet, determined and hopeful, until we get a craving that we can't ignore.
Worry not, Flat Tummy Caps with Garcinia Cambogia are here to help! Garcinia Cambogia is a tropical fruit, not unlike a small decorative pumpkin. Due to its amazing properties, some refer to it as miracle fruit.
Its main ingredient is hydroxycitric acid (HCA). This special substance contributes to body weight regulation and helps reduce hunger. It inhibits lipogenesis, which means that it helps prevent fat cells to be stored in areas such as thighs, buttocks, stomach and arms. It has beneficial effects on digestion.
Additionally, it can have an anti-depressive effect: GarciniaCamboga raises serotonin (happiness hormone) levels, which can affect mood. High levels of serotonin can reduce the urge to overeat, especially when it's a the result of bad mood, emotional problems and depression.
Aside from Garcinia, Flat Tummy Caps contain chromium and vitamin C,, which help boost Garcinia's effects. Chromium plays a role in micronutrient metabolism and contributes to steady sugar levels.
Vitamin C aids energy release during metabolism and helps protect cells from oxidative stress.
Flat Tummy Caps will help you lose belly fat and achieve a slimmer figure, while also improving your mood and raising energy levels!
Ingredients:
| Active ingredients | In 2 capsules | %NRV* |
| --- | --- | --- |
| Garcinia extract | 820 mg | ** |
| Hydroxycitric acid | 492 mg | |
| Vitamin C | 72mg | 90 |
| Chromium | 80 μg | 200 |
| *NRV = nutrient reference values | | |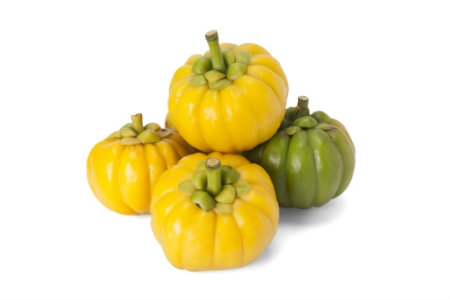 Flat Tummy Caps