Booty Tone 1+1 FREE
Capsules that reprogramme fat cells and prevent fat storage.
Prevents fat from storing on your hips!
2x 30 capsules
for 60 days
100 % Money back Guarantee
Delivered in 3-5 working days
GIRL, IT'S TIME TO TAKE IT TO THE NEXT LEVEL!
Booty Tone caps will reprogramme your fat cells to say NO to storing fat!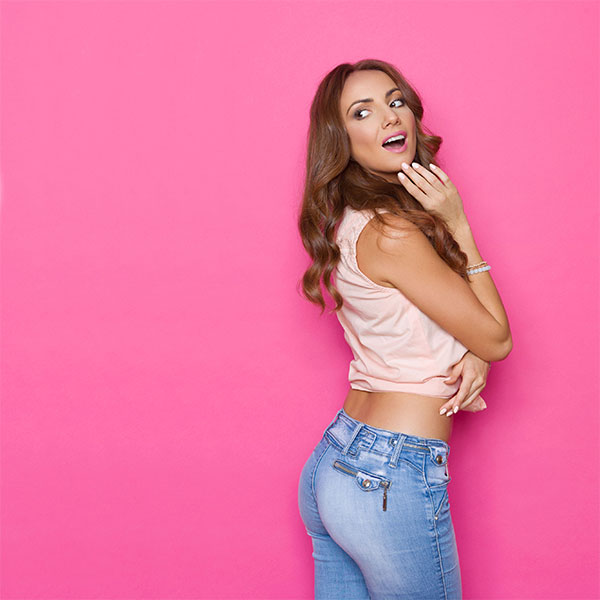 They will also:
Stimulate adiponectin – the so-called skinny hormone
Melt away inches from your thighs – like they did for our test group!
Naturally help curb your appetite
Help you burn calories like a pro
HOW DOES IT WORK?
You wanted us to make something that would really turn your fat-burning engines ON. Well, we've done it! And not only that, we've made something that will also lock your fat cells from taking in any more fat! How? By stimulating your skinny hormone, adiponectin!
It works even when you're not doing anything!
Booty Tone is a breakthrough capsule that will help you burn more calories than ever – even when you're just chilling with your favourite magazine! We've combined patented red orange juice extract, patented green tea extract with caffeine, capsaicin from cayenne pepper and vitamin B6 – and we're delighted with the results! With this magic formula, our test group lost inches off their thighs!
Exercise doesn't hurt
If you throw in a little exercise, you're in for a sculpted booty, flat tummy and fit hips... and everyone around you is in for a big surprise!
Ingredients
Active ingredients
per capsule
%NRV*
Blood orange extract Morosil® (with 4.3-4.5% of vitamin C - 17.5 mg)
400 mg
22%
Cayenne pepper extract
50 mg
**
Green tea extract Phytofare® (with 95% of total polyphenols and 6% caffeine)
800 mg
**
42% d'EGCG and 6% caffeine
50 mg
**
Anti-caking agent: rice concentrate
**
**
Vitamin B6
2.8 mg
200%
*NRV = Nutrient Reference Values